First I must address the liars.
There are problems in the flash light industry.
It's called LUMENS.
Everyone lies about them.
Some lie intentionally, some not intentionally like me when I first created lights and was told the wrong information.
But it's the only question the average man asks.
Here's the truth, 90% of the flashlights you see that claim 18,000 lumens, are lucky they are 1,000 when they zoom.
I've bought them, they mostly all shine the same.
When those beams are not zoomed they are no more than 350 lumens depending on the battery power pushing it.
Some do put out very high lumens, and are VERY EXPENSIVE but can break quickly because they can't handle the power...
Which brings me to the mission...
The mission...
Create the most powerful light possible, that lasted the longest, that I could put into everyones hand without pricing them out of range.
Now that took some work.
A year of work.
But here is your CANNON 12 BEAM...
THE 12 BEAM SURVIVAL LIGHT THAT STANDS ALONE.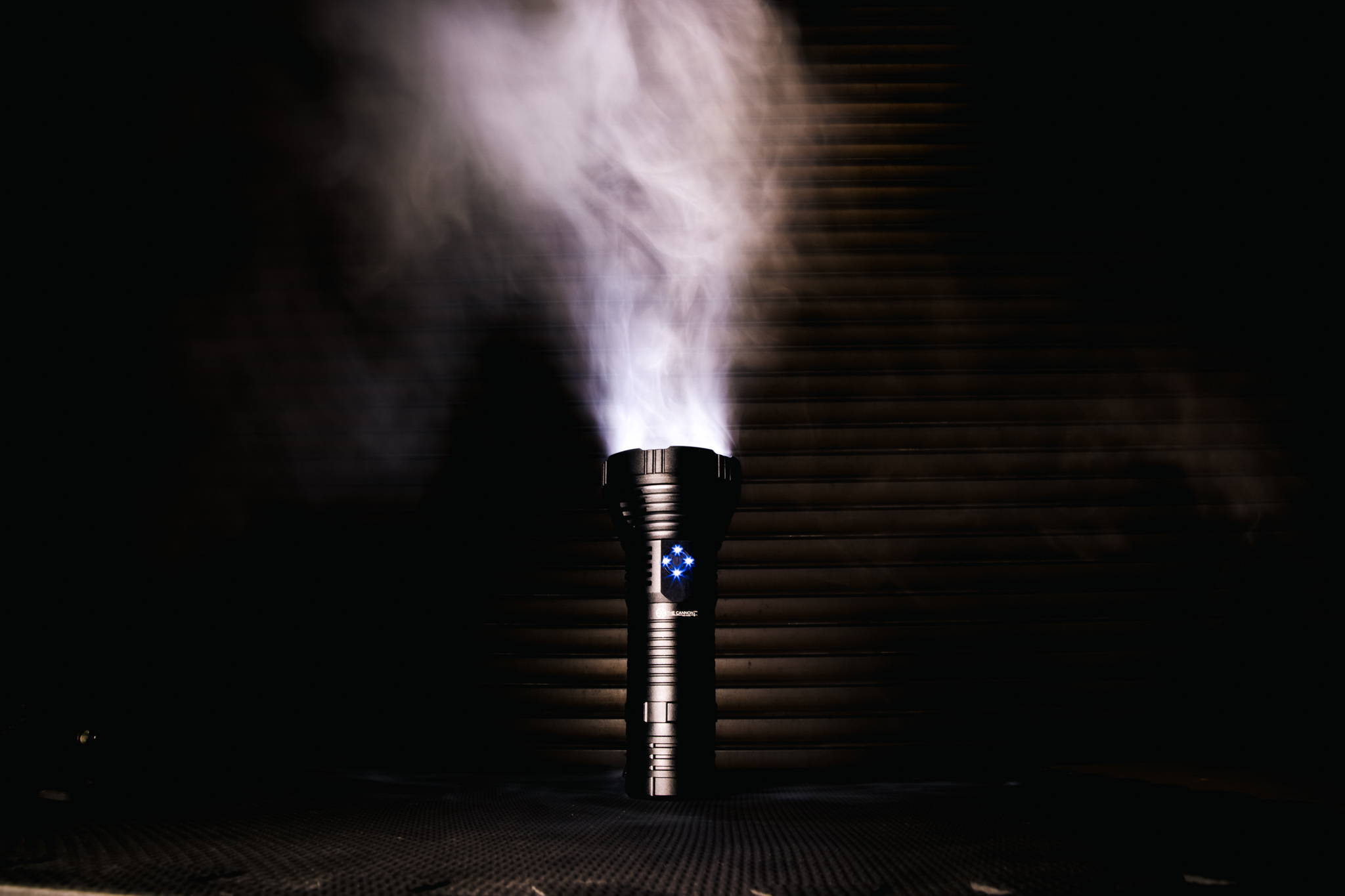 I've placed 12 P50 LED lights inside this 1 unit. If you are familiar with the Nova P50 - it's 12 of those.
But I needed a MASSIVE POWER SOURCE to throw those lights a great distance and still harness a REAL 4000-5000 LUMEN output with out zoom.
So I did it with 4 fully packed 2500 MAH rechargeable batteries.
This 10,000 MAH power source enables the CANNON 12 BEAM to throw a WIDE BEAM like no other I've seen that lasts for hours...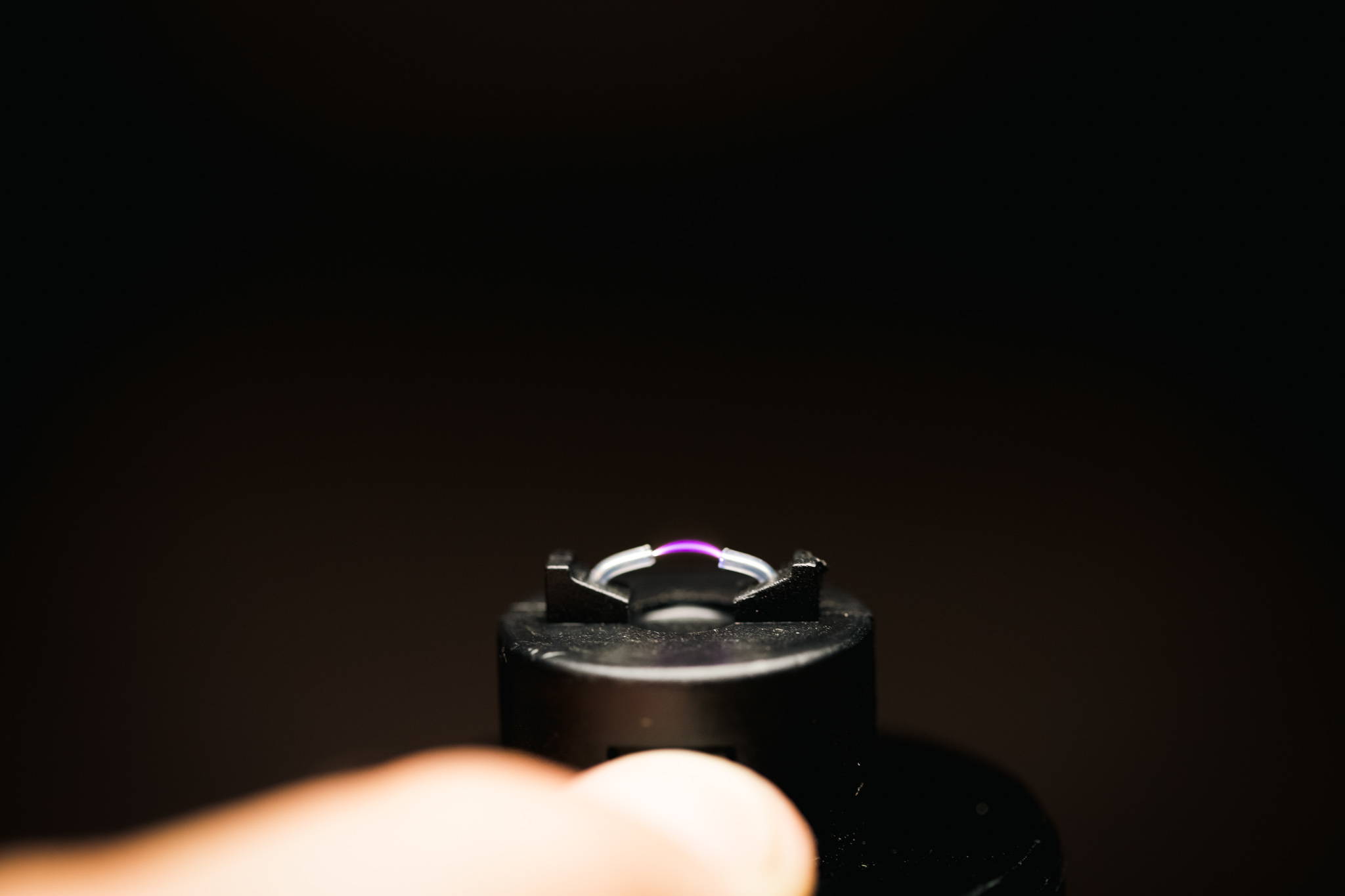 LIKE every survival unit I make it NEEDED to be more than just a paint peeling light.
So I gave it more.
Like my other Flashlight Unit's it still gives you FIRE with it's built in plasma arc lighting system.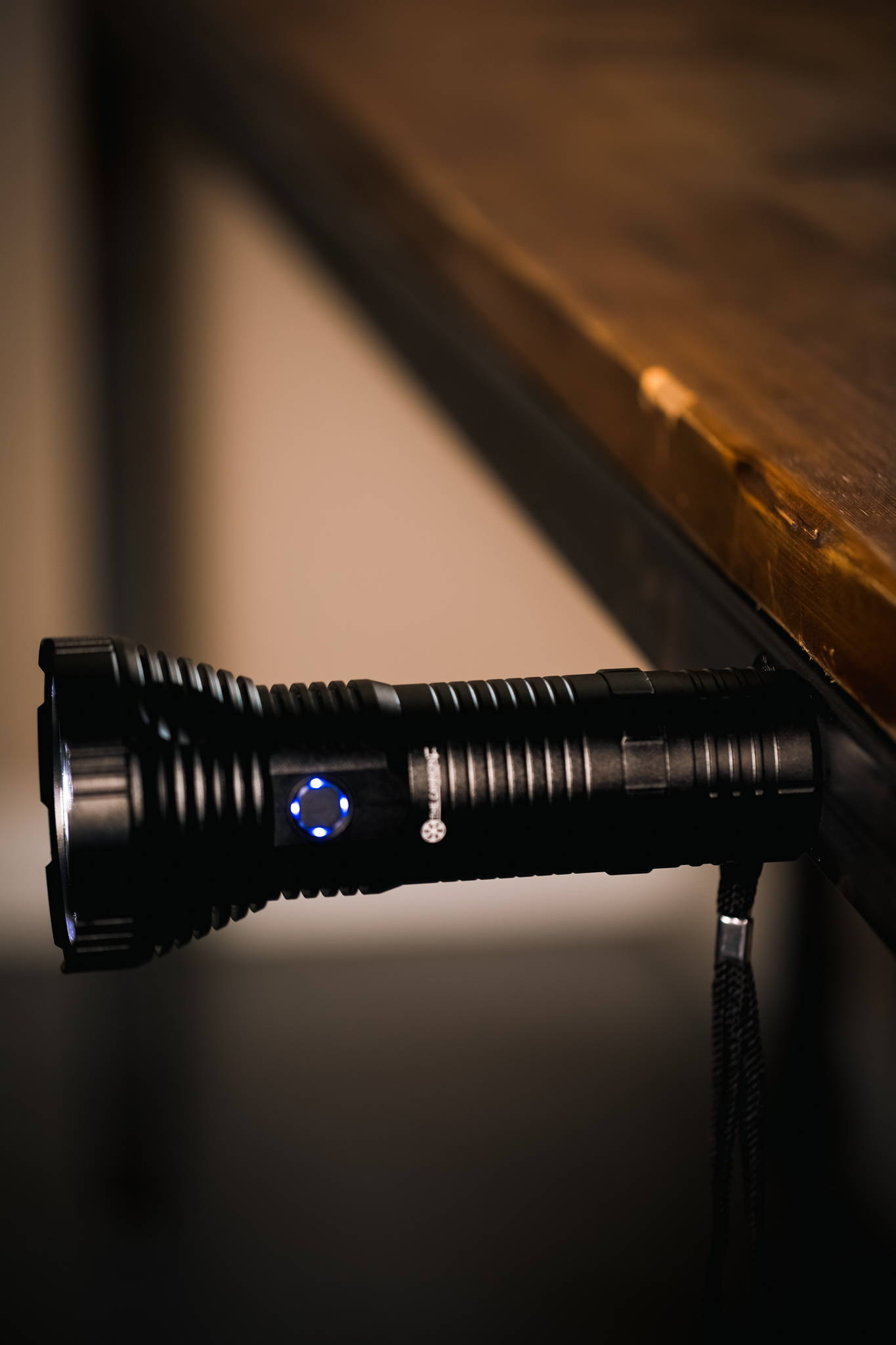 THE PORTABLE HANDLESS SPOTLIGHT & MAGNETIZED GRIP.
This one took 6 months to get correct.
I needed a magnet so powerful, that it would stick sideways to steel and metals, creating a portable light station in a Home Blackout...
Or act as a Light Station when your car is stranded, or any crisis...
So I built it in to your CANNON 12 BEAM...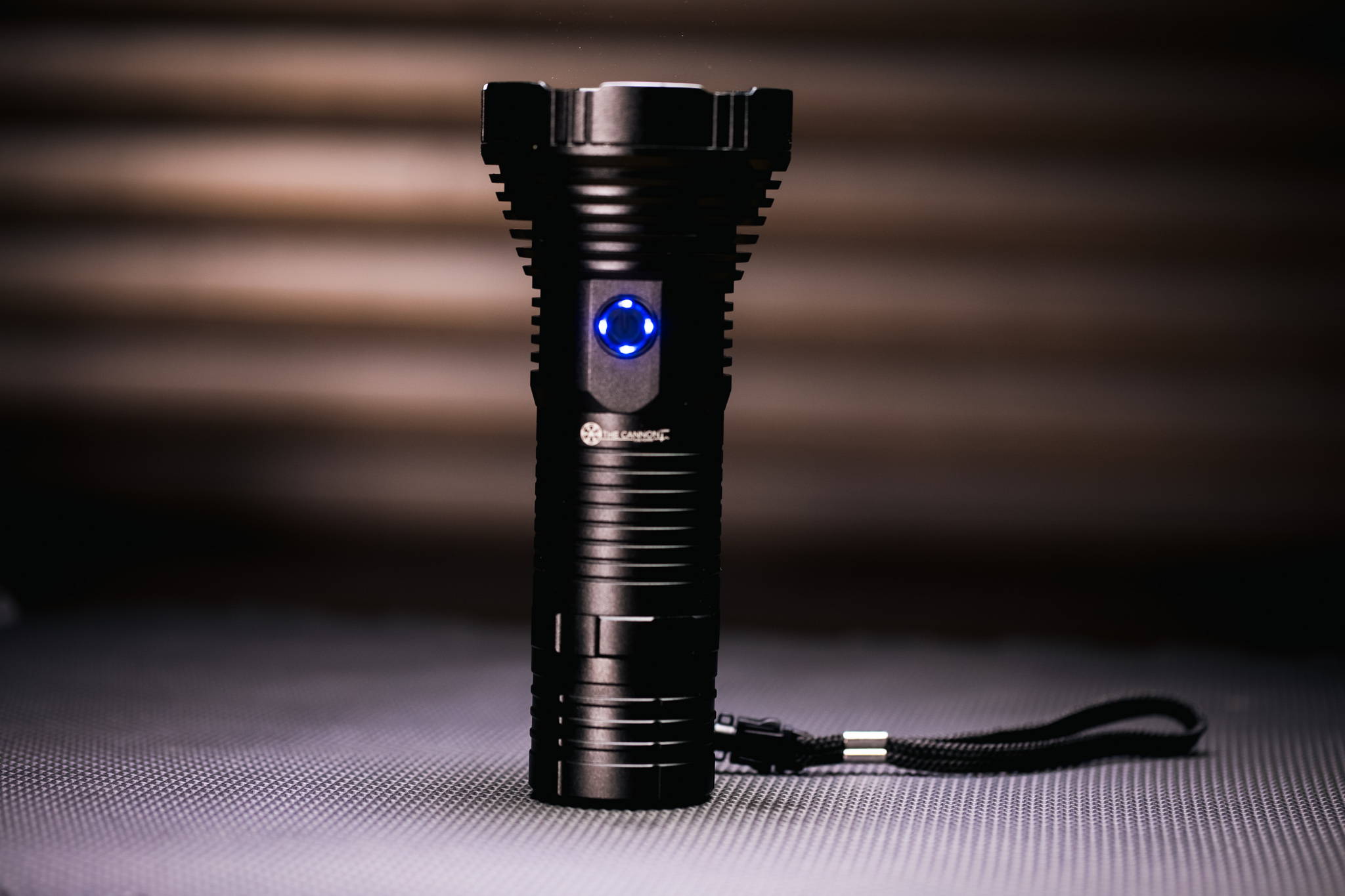 THE INSTANT POWER BLUE LIGHT INDICATION BUTTON...
I needed to make sure you knew exactly when to switch between HIGH BEAM and LOW BEAM on your CANNON 12 BEAM so I added an Instant Blue Light Indication button.
This gives you the confidence to know exactly when to power down or power up...
At full charge the CANNON 12 BEAM ran for 3-4 straight hours during testing, which is unheard of for a light throwing this much power!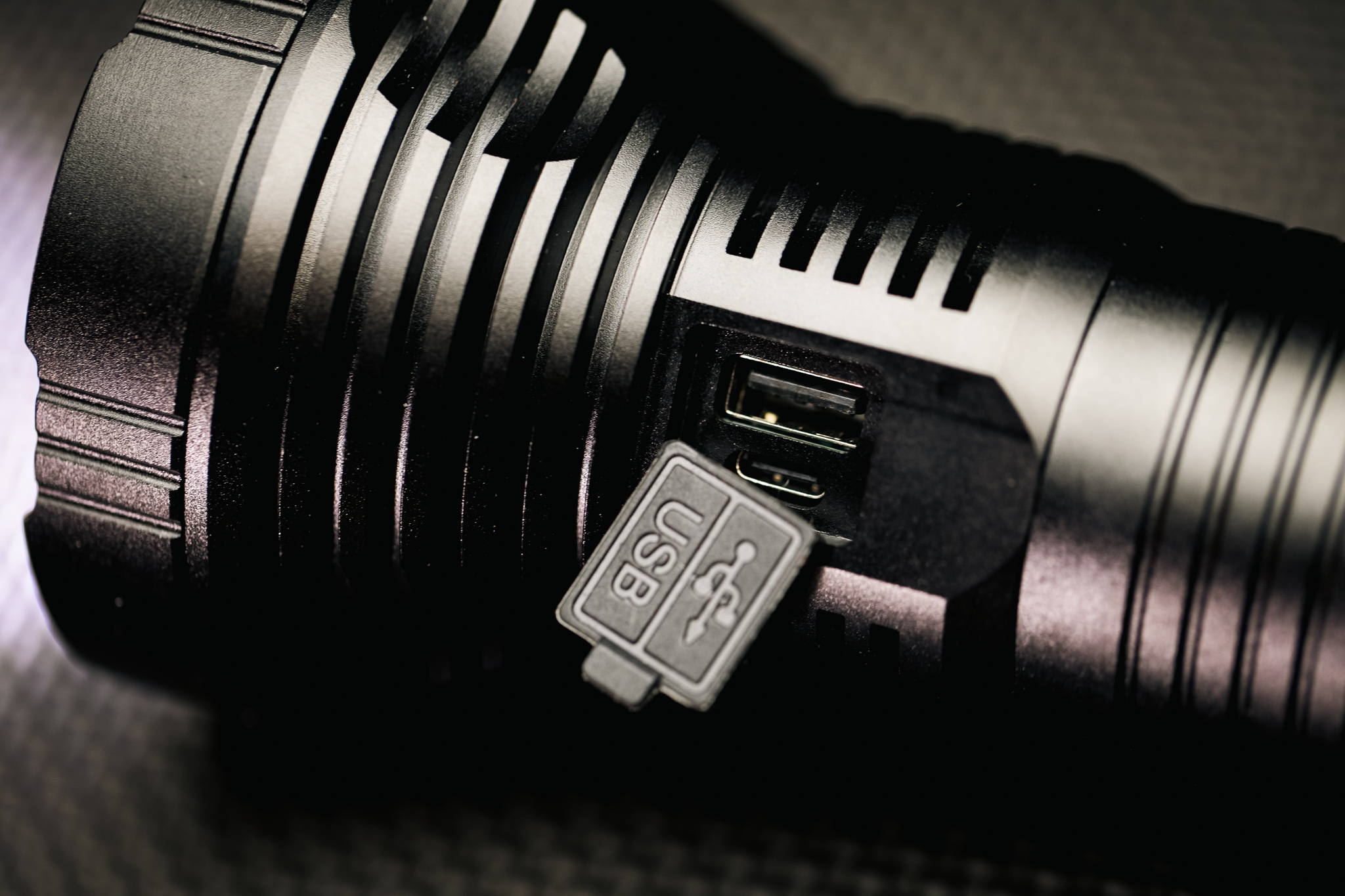 DOUBLE CAPACITY POWER STATION WITH C-PORT FAST CHARGING:
The CANNON 12 BEAMS battery is so powerful I wanted to give you access to it...
So with the USB POWER charger you can now always have the peace of mind of being able to charge a dead phone or iPad in any crisis.
This massive power charged an iPhone 3 times on 1 use.
With our new c-port charging base, you can now charge your CANNON 12 BEAM in half the time as other lights on the market...
This gives you the ability to have massive power day in and day out!
Use your CANNON 12 BEAM every day for every situation.
THE STORY OF THE CANNON BEFORE IT WAS RELEASED
HOW DOES IT COMPARE TO ONE OF OUR BEST SELLING LIGHTS?
WHAT DO OTHER PEOPLE SAY ABOUT THE CANNON?
You are not stupid.
Everything that has value has a cost.
The value of owning the CANNON 12 BEAM as the world gets darker is SKY HIGH just like its light...
BUT since the LONE SURVIVALIST mission is to get as many people ready as fast as possible, transforming them into Lone Survivalists...
I did not want to price it at the $500-$600 market value.
You see many companies do, and they have to because of all the overhead they carry.
But I don't.
So I wont even charge you $399 today which is a worth it for the POWER and DURABILITY of this light.
Today you can grab the Cannon for just $299.
And I'm so confident that this will be the brightest light you've laid your hands on, I'm willing to Back it with an INSANE Guarantee
NOTHING TO LOSE 100% MONEY BACK GUARANTEE.
If you don't love your Cannon 12 Beam for any reason, we will immediately refund you.
If you don't love your CANNON 12 BEAM for any reason, we will immediately refund you, and I'll even send you a shipping label for it.
Listen, I want to make sure you feel totally secure in your purchase today, so you now have nothing to lose if you are still on the fence, because I'll take all the risk.
Why? I believe in the CANNON 12 BEAM , and I believe everyone is better, safer, and more prepared with one, two or three, period.
So grab your CANNON 12 BEAM - WITH ABSOLUTELY ZERO RISK.
A COMPANY THAT CARES ABOUT YOU...