THE MOST DANGEROUS KNIFE ON THE MARKET

K110/D2 STEEL BLADE UPPER BLADE-
​D2 steel is used to actually cut and sharpen knifes of all kinds. It's that tough but for the survivalist not only does it hold its edge to remain razor sharp in any situation. Create tinder from rock hard trees in a few quick swoops, or slice throw an animal hide like butter.

Viper Fang 8C13 Steel - This steel is perfect for the 1 inch Viper Fang Blade. Tough enough because of it's size, great edge retention and medium hardness that still sharpens easy in the field. Corrosion resistant in the "snap blade mechanism," and great wear resistance.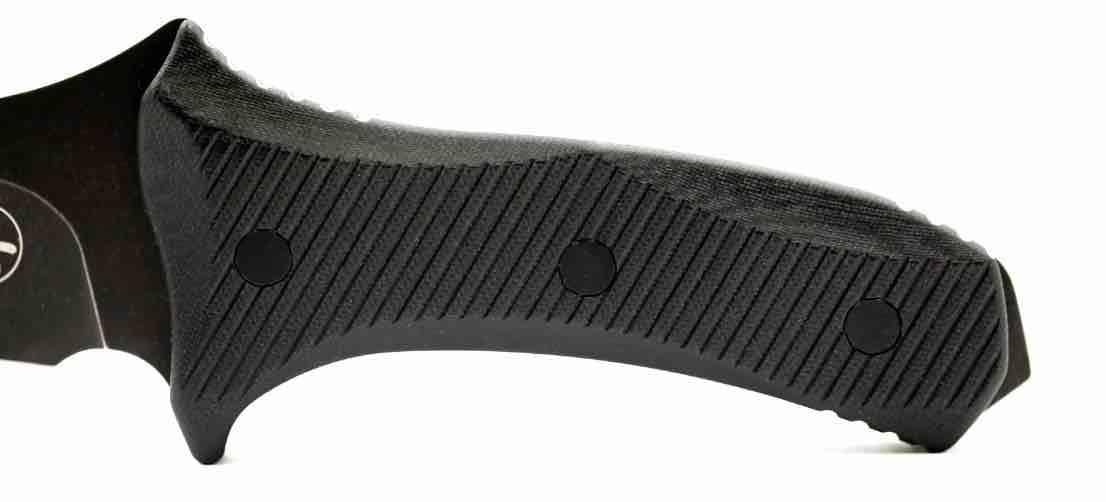 G10 Composite " Baton Easing" Handles
G10 is not only light weight to ensure your Blak Viper Knife has the perfect balance from the 3/4 tang blade. The G10 composite material has been molded and shaped to leave you pain free when doing the toughest work with your knife. Unlike wood or carbon handles G10 doesn't fully absorb hot or cold temperatures, so you'll have the same solid grip in the dead of winter or working by a blazing fire.

RICASSO FINGER NOTCH​ & D2 KNIFE BASE JIMPING EDGE
This combination was expertly designed and engineered to make this a truly versatile knife. It allows you to choke up on the blade for precision work. This includes skinning game, shaving wood, or anything else that requires a more precision feel. You'll have as much control of your knife as a surgeon using a precision scalpel.

It's so important to have a sturdy knife in the field, so we put a dual guard that makes it practically impossible to be injured with a slipping knife after a long sweaty day in the field. You never want a finger injury in the field and this helps ensure that.

It's the perfect size and hardness to do TOUGH WORK IN THE FEILD.

It is also a defensive game changer, making your knife deployable a full second faster than any other knife I've seen because of the location on the back of the handle.
You'll be the talk of the town when you pop this open in any situation - take a look...

A better look at the custom snap & lock Kydex case made to form fit with every Blak Viper Knife.
Every Blak Viper knife is a little different, and everyone comes with a gorgeous custom molded Kydex case.
Each case will hold this lethal knife perfectly secure because of the snap & lock feature.
But it does more than that.
Each belt clip detach easily giving LEFTIES the same lock and draw feel as righties.
The minute you get your Blak Viper Knife if there any are still available, you'll pop open the box, and you'll understand how much I believe in it.
It's because I held it myself.
I put it through all the paces, then back through more brutal paces.
If it did not crush all my expectations you wouldn't be reading about it.
I made it to be as close to perfect as possible of a dual functioning Survival unit.
In doing so I believe I created another knife in the series of Blak knives that can last forever, PERIOD.
I am so confident it will last through any everyday or survival situation, I'm guaranteeing it will last you forever, NO MATTER WHAT.
NOTHING TO LOSE 100% MONEY BACK GUARANTEE.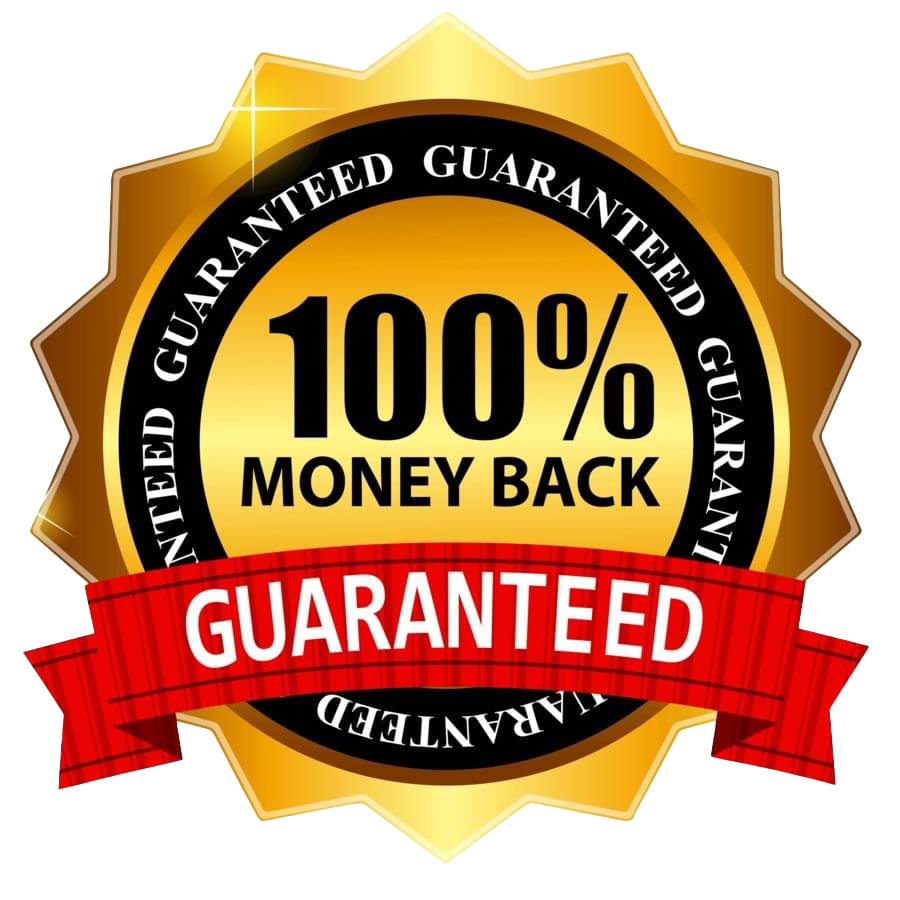 If you don't love your Blak Viper for any reason, we will immediately refund you.
Listen, I want to make sure you feel totally secure in your purchase today, so you now have nothing to lose if you are still on the fence, because I'll take all the risk.
Why? I believe in the Blak Viper, that's why I created them, and I believe everyone is better, safer, and more prepared with them, period.
So grab your Blak Viper now - WITH ABSOLUTELY ZERO RISK.